Van den Hull Cartridges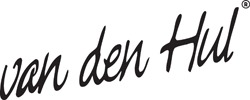 A.J. van den Hul is a Dutch Company established in 1980. Its main objective is to improve the quality of both phono-transfer and the quality of signal transmission in the most broad sense. We do this by applying unique solutions and state-of-the-art technology based on our own inventions, findings and listening experience.
Sale on new in Stock models:
-MC model One $ 2,999.
- Crimson Stradivarius $ 8,500.
Sale limited to in stock models while available. Posted Aug.10,2019.
---