Events
BLACK FRIDAY PROMOTION -November 17-30,2020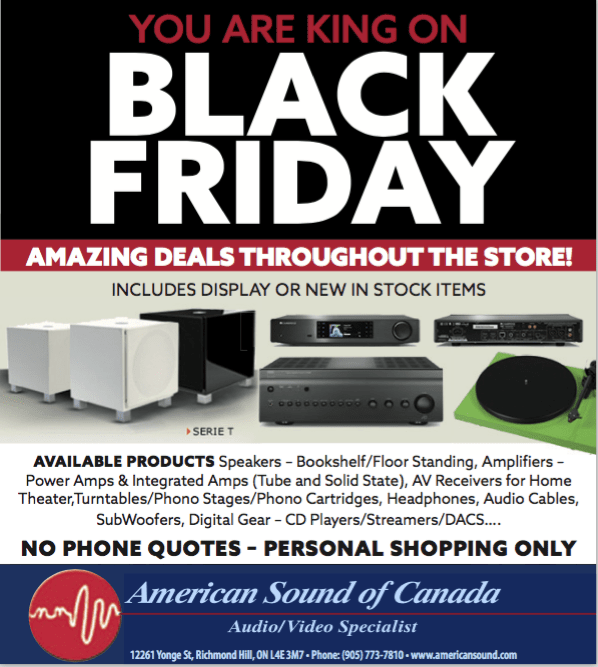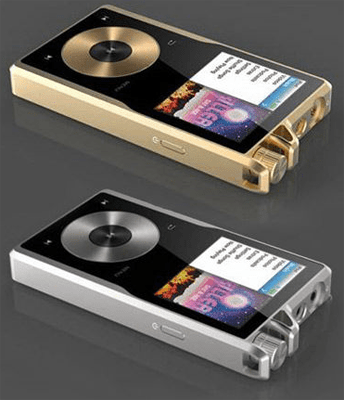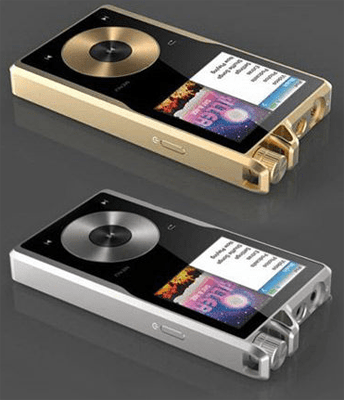 Questyle QP1R HIGH RES PORTABLE DAP- supports DSD128 AND 192 KHZ PCM files. Class A current mode headphone amps. was $1,299.
Price $ 499.
New old stock.
Available in Slate Grey or Gold finish.
October 2019 Show We invite you to visit our rooms at the Toronto Audio Fest, Room 225, 227, Knightsbridge and Mayfair. Featuring some new products: Franco Serblin-speakers from Italy, Wadax-Hi End DACs, transport and server. Also industry people: Josh Clark of Rockport speakers, Jesse Luna of dCS, Jeremy+Tara of MBL, Shota of Esoteric Audio, Dan McGrath of Crosszone headphones and our great Staff: Arnold, Leyland, Nate and me Angie. Hope to see you there. Time and Date below.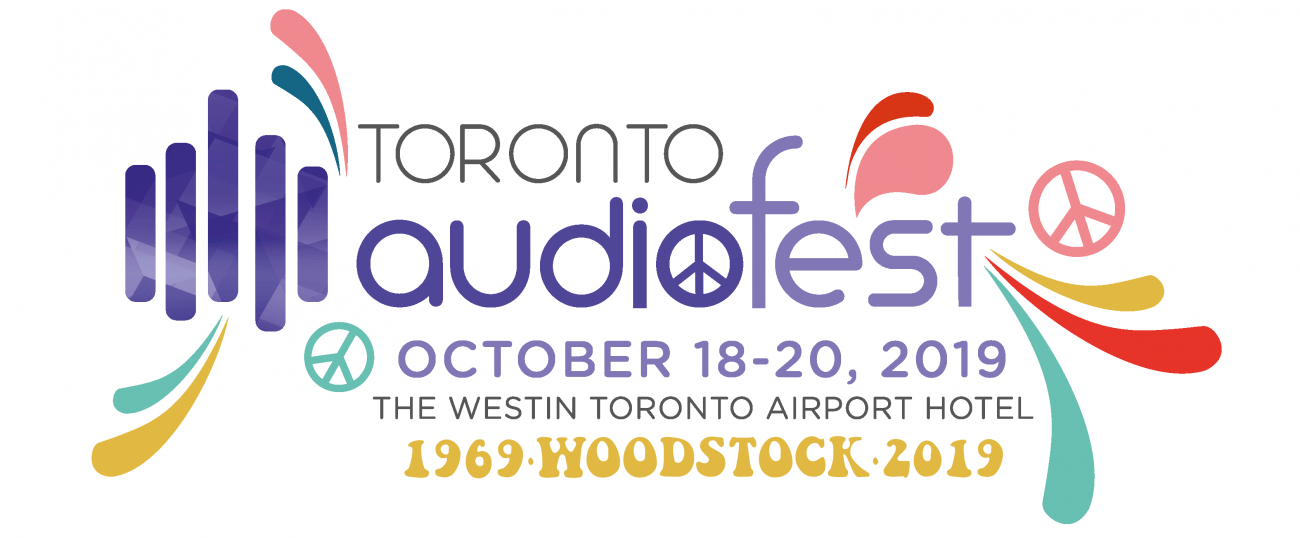 Please note that the store will be closed during this event.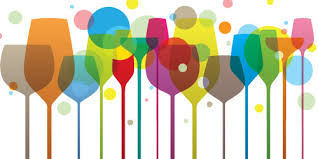 June 21, 2019- Our Annual Summer Party
Live music, lots of food and fun all day. Hope to see you here. Angie
Check out the Review on our Party from Audiophilia.com
I want to thank all those who came to Celebrate our Customer Appreciation Day. See you next year. Angie
http://www.audiophilia.com/reviews/2019/6/12/tjcxswk7jh8f6j53baoegjz45qdr6c?fbclid=IwAR2aFRzXjbVdePI8wU73xZjhAy02JtuQ8y0aZrA9s2iBdpcdYFLm37MT_5Q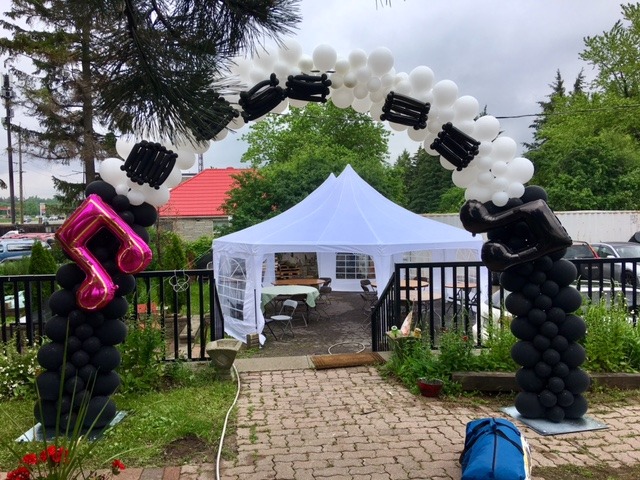 Invitation to Our REL subwoofer Seminar Feb. 28, 2019 with Trent Suggs of REL. 


Time 12- 7 pm.—-RSVP Suggested.
Hope to see you there. see link for more info.
REL SEMINAR FEB 28 2019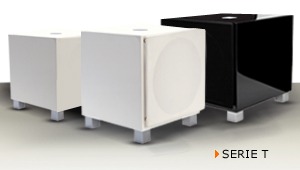 Audio Solution by Design Opening November 30, 2018.
After months of renovations in what was the Annex next to the main store, we are finally ready.
We are so happy to be announcing our New Forum, AudioSolutionsbyDesign. A place where audio systems can be seen in a family friendly place. A selection of complete systems are set up with care and experience which are assembled to entertain the whole family. A system that is easy to operate with your iphone or any android that in today's world, everyone owns. Where the young generation are streaming music from their iphone or computers and even mom and dad have followed with this great new technology. We have taken this to a higher level of audio. Yes, there is hi end in streaming. This is one of the features that all our set ups will demonstrate. We have also considered that space and looks of the system matters and this too has been considered. So, here is a place where we can display all of this in one place.
We invite you to experience this New Forum and hope that audio shopping can be a whole family experience.
Thanks
Angie and Team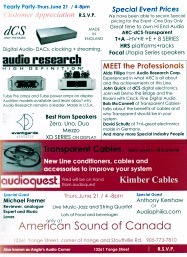 Party June 21 / 4-8pm
Customer Appreciation- R.S.V.P.
Click below for more details. Hope to see you there.
Special Guest- Michael Fremer, analogue expert, reviewer and music lover.
Anthony Kershaw of Audiophilia.com, Ernie Fischer of InnerEar, Company representatives- Aldo of  Audio Research,Bob of Transparent Cables, David of T+A electronics, Mike Latvis of HRS, John of Dcs. And more familiar faces.
Live Music- Jazz Trio and String Quartet.
Foods of food and Beverages but most of all FUN.
Thanks for your continued support. Angie and the Team
ARC DCS TRANS SeminarFeb242018  
T+A and HRS SeminarPress this link to view.
Seminar -Sept, 13, 2017 , starts at 4:30pm. Introducing the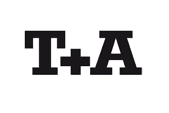 electronics with David Schultz and Mike Latvis of HRS-the best audio racks and accessories to maximize your audio investment.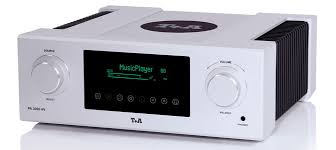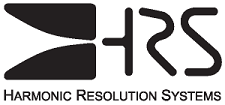 RSVP 905-773-7810
Learn all about T+A and what makes it special and the many options available. 4 Series will be on Display. HV, R, E and the amazing 8 combo series which will be featured with the Avantgarde Zero XD TA speakers, Simple and amazing set up. American Sound staff will be on hand to share the reasons why we did choose  T+ A audio. It has been more that 8 years that we have brought in a new electronics line which best fits all our expectations. T+A other series will be added on during the year so there will be even more to discover. We welcome all to feel the music. See you here. Angie and team.
Learn about HRS audio stands and accessories- What makes HRS the right choice.-"Over the years we have tried many versions of stands, from acrylic to carbon fiber only to be disappointed. " HRS is our only go to stand which does everything it claims it can do. And it's all in the engineering and knowledge that Mike brings to the task. Meet Mike and fine out More.
June 30,2017
Our party celebration was Awesome. It all came together so well even the weather contributed to the event. We celebrated so much this year, 5 years at the corner, 40 years for me in the industry and turning 60 this year, 150th Birthday of Canada and Stella, my dog, now 4 years old. Thanks to all the guests and my staff for making it our best party yet.
Have a look at the following link from audiophilia for our Party report. Thanks Anthony.
http://www.audiophilia.com/reviews/2017/6/26/audiophile-party-report
5th Annual Party-Lots to Celebrate this year.
June 30th starts at 4 pm
Hope to see you here.
Angie
halloweeninv2016-2


Our Annual Halloween Party- Oct.28, 29.

Lots of fun and meet and greet other friends who love audio just like you.

Special Pricing for these 2 days. New orders will also receive an additional discount.

Starts at 4- 8pm on Friday

All day on Saturday to 6pm

Boxing Day Specials- Dec.26- Open 12- 6pm
Boxing Day


December 17,2015
Holiday Prices are on Now. Specials and Stock is still available so don't delay.
A full range of products to make everyone in the family happy. We offer Bluetooth speakers, wireless streaming, a variety of turntables from $ 350. right up to the connoisseur level with fabulous deals on phono cartridges and phono stages to complete the table. Of course we have cleaning machines for your precious records. Subwoofers have always been a Holiday demand product and JL audio is one of our favorites, so we have selected these as our In store Special, from the New Dominion Series, eSeries and Phantom Series and all in stock Now. Upgrade your AV receiver to NAD, Marantz and Cambridge. Headphones and headphone amps will also be offered with In store Specials. Can't think of what to get your Audio enthusiast? Well we offer Gift Certificates from $ 25. to whatever you wish. Also, get online to our On Line store and pick a gift together and we can ship out your gift.

I want to wish everyone a safe and health Holiday Cheer and thanks to our clientele for your support especially this year with our Closing of our 9108 location to our New Home at 12261 Yonge. Hope to see you soon and all the best. Merry Christmas and Happy Holiday to All.
Angie

November 2015-UPdate
Well we have completed our Move and have consolidated all of us into one New location, 12261 Yonge Street, at the corner of Yonge and Stouffville Road. Arnold and Leyland and myself invite you to drop in and visit. We have new Audio gear to share with you, Blutooth and media servers that will make your life easier. Of coarse audio quality that will make any audio enthusiasts happy. These are just a few of the exciting electronics available. We have also add a few new lines, BluSound, Aurender, Scansonic speakers, and B&O Play. So please drop in for a visit.
Thanks Angie.

This is the place where we will post Special Events that we will offer in our store. Seminars and show events. Sometimes we have Special Guest from manufactures that you may want to meet. Our Seminars are by invitation which we email to you describing what the event is featuring and then we have a meet and greet. We offer a casual forum so it's time to learn and experience what the featured product can do to improve your current system or perhaps there is a component that you want to know more about. Please check this page for updates.

We have attended 2 shows in the month of May, Hi End audio show in  Germany and the Newport Audio Show in California.

More pictures posted  from Germany Audio Show-Posted on Angie's Blog

Reminder: Auction Sat. Aug. 22 at 12261 Yonge Street (corner of Yonge and Stouffville Rdl). Stuff we have found when moving. We will also have a table of gear for $25. and other gear for Sale as well. So enjoy the day and if you are curious we will have a showing from 10-12 with the Auction starting at 1pm. Hope to see you there. Hot Dogs and beverages will be served. Thanks Angie

Click link for info of our Party Friday July 24, Invitation2015Rev.3rda   Special Guests:Jeff Rowland, Mike Latvis of HRS, Karen of Transparent Cables, Jacques Reinedeau of Oracle…. and Live Music: Anne Bisson, Milestones Trio and more.Of course lots of food and drinks.  RSVP Jody at info@americansound.com. Hope you can make it.*Was a great success. Thanks to all that attended. A special thanks to our special guests,Karen Sumner, Jeff Rowland, Mike Latvis , Jacques Reindeau and the guys who cooked the great 16 hour cooked brisket for me. Angie

MOVING– We will still remain in Richmond Hill, just a little more North.

Our new address 12261 Yonge Street at the corner of Yonge and Stouffville Road.

We invite you to visit us during our move as our Sales are on our New and Demo stock. Arnold and Leyland are putting together  Moving Sale Prices for July until August 31. Please feel free to call 905-886-7810 if you have any inquires. Current model Stock will only be quoted in store.

We expect to be moved by the End of August. I will confirm this with a further post. Confirming Aug. 31 is our last day at 9108 Yonge St.

Thanks for all the memories I have had at this location but we will create new ones at our New Home.

Angie

We are headed North. Final Day is Aug.31, 2015