Previously Enjoyed Hi End Audio Clearance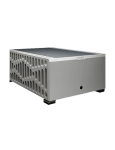 Previously enjoyed Hi End audio Specials+ Some  Floor Demo items are available with full warranty.
Herron Audio- Tube Pre amplifier (2 and 3A), mono power amps-All discontinued models on Sale

           

Audio Research LS 28 tube pre amp, Silver finish $ 7,999.
Kiseki Blue phono cartridge, new $ 2,000.
Jeff Rowland 725 S2 mono power amps-$ 29,000. Reduced $25,000.pair
JLaudio  D-108-subwoofer-  $949. each (2 available)
Focal Utopia Maestro EVO- current model- Grey finish- Demo $ 60,000.pair-reduce $55,000.July29
Audio Research Ref 75SE power amplifier- Demo /Silver- $9,500.
B&W 800D3, 802D3Prestige,804D3 - Demos/  Please call
Audio Research 75i- integrated tube amplifier-Demo/Silver- $ 5,600.
T+A P3000HV- preamplifier- retail $24,000./ silver- Demo $ 14,500.
Audio Research Ref 250 SE mono power amps/Silver $ 21,500.pair
Audio Research Ref 750SE mono power amplifier/ Silver - $ 45,000.pair
Please call 905-773-7810 for more details or plan an audition. Email us for pictures request of items.
Shipping quotes available. Taxes to apply.
---