More Specials Coming Soon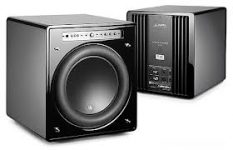 Special Buy an Audio Research Power amp and receive an additional 10% off  on the companion Preamplifier.Any model combination.
Upgrade and Save
JLaudio Subwoofer Special The New e series has been a great success since their introduction. The series offers a saving from the famous Phatom series at a cost savings without comprimise. We have found that most of our clients have gone to adding 2 subs, improving the system by leaps and bounds. So, we would like to offer a discount when purchasing 2 subs. We are offering an extra 10% discount on the 2nd sub. The special will also be extended to the Phantom Series.Note that JLaudio subs include a 5 year warranty in Canada Only.WE are now extending this special discount on any 2nd subwoofer purchased at the same time.
---