JL Audio

Great News New Version 2 now in stock. Improved. Also, just in the New Dominion Series, smaller and now reaching more a more cost effective price and still with the JL audio quality you expect.
Smaller size Smaller price and all in stock.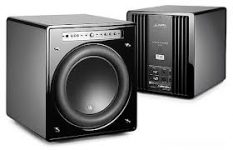 Some models now available in White Finish.
JL Audio powered subwoofers will unleash the full dynamics of your audio experience.
Our award-winning lineup of powered subwoofer systems begins with proprietary subwoofer drivers and amplifier designs, precisely optimized for their intended physical envelopes and design goals. Because of this, they are not limited by which sub-assemblies are openly available on the world market. Instead, each system is fanatically engineered and precision-built in our Miramar, Florida factory to reflect our passion for spectacular audio and product quality.
---