DCS Vivaldi DAC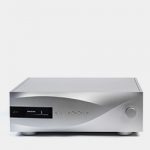 Update- Now you can upgrade your Vivaldi to the Apex. Call for details. Also available for the Rossini.
DCS VIVALDI DAC and VIVALDI CLOCK
The DCS Vivaldi use the latest breakthrough dCS technology including 'next generation' versions of the dCS Ring DAC(TM), Digital Processing Platfomr and the Clocking system so the, as the hab of a distal audio system, an arry of features gaurantees superlative performance from any digital source.
Key Features:
Utilises the latest generations dCS Digital Processing Platform for state-of-the-art measured performance and unrivalled fidelity.
Designer for maximum flexibility by accepting audio data from a variety of digital sources.
Flexible output configuration can be optimized in systems with or without preamplifiers.
Comprehensive clocking architecture plus an auto-clocking mode used in the Vivaldi range improves ease-of used and minimises jitter.
USB interface allows easy connection to a computer, accepting PCM data at up to 24/384 and DoP (DSD/64/ or DSD/128 over PCM)
The interface runs in asynchronous USB mode, make the DAC immune of jitter from noisy computer master clocks.
Improved power supplies give lower running temperature and superior tolerance to AC supply variations.
Multi stage regulation ensures sensitive analogue circuitry in unaffected by digital interference.
Separate power circuits for the digital and analogue sections further enhance the purity of the power supply.
Aerospace grade machined aluminium chassis fitted with tuned acoustic damping panels reduces magnetic effects and vibration.
features a full MQA(tm) implementation is unique as it is the first opportunity to enable a DCAS which , but proding exact rendering to beyond 16x(768kHz) matches the desired temporal response with very low modulation noise.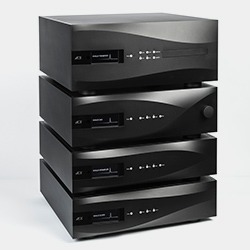 Companion products: Vivaldi Clock, Transport and Upsampler completes the Vivaldi line up.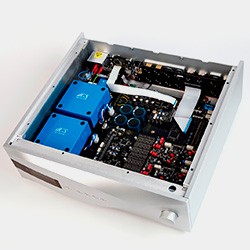 ---