Bergmann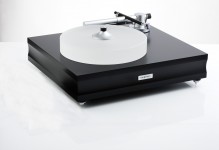 Bergmann Magne and Sindre are available for demo Clearout at our shop. Made in Denmark. Air bearing platter and tonearm. All table in good condition and in fine working order.Drop in and experience the Bergmann table on one of our great selection of phono stages by Sutherland, Audio Research, Van den Hull Grail, Boulder and Phasemation. Phono cartridges also available.
Magne with Magne tonearm demo $8,500. 
Magne White gloss finish with Magne tonearm demo $ 8,800. 
---