Party June 21 / 4pm- 8pm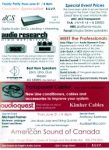 Customer Appreciation Event.
Meet the Experts. Welcome Michael Fremer, analogue expert, reviewer and music lover. Anthony Kershaw of Audiophilia.com, Ernie Fischer of Inner Ear. Company representatives, Aldo of Audio Research, David of T+A, Bob of Transparent, Mike Latvis of HRS,John of Dcs and more great industry people to meet and greet.  Lots of Food and Beverages.
Hope you can make this Event to Thank you for your support and sharing what I love. Angie and the Team.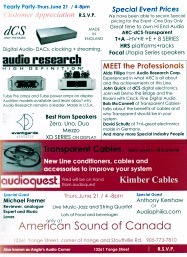 ---