Used Equipment
Previously Enjoyed Hi End Audio Clearance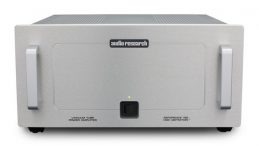 Previously enjoyed Hi End audio Specials+ Some  Floor Demo items are available with full warranty.
Herron Audio- Tube Pre amplifier (2 and 3A), mono power amps-All discontinued models on Sale

           

804D3 - Rosenut/  Reduced- Demos- $ 7,900.
Audio Research Ref 750SE mono power amplifier/ Silver - Reduced $ 25,900.pair
Audio Research REF 150 SE tube power amplifier-Silver- $10,000. Consignment
Eggleston Andra-Original-  $5,500.pair-$ 5,000.
Sonus Faber Lillium- apprx. $100k new-$55,000.pair mint condition- $50,000.
Jeff Rowland Continnum S2 line stage integrated amplifier- $ 14,000. Now $ 9,750.
DCS, Elgar, Elgar Plus, Purcell, Verona- Clearance prices.Call
Audio Research 250 SE- like new- Reduced $17,500.pair
Accuphase DP 75V SACD/Cd player- $6,900.- $ 5,900.
Please call 905-773-7810 for more details or plan an audition. Email us for pictures request of items.
Shipping quotes available. Taxes to apply.
Previously Enjoyed Hi End Audio Clearance
---
Consignment Gear for Sale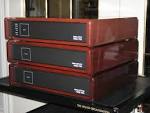 We often get in gear that needs to be Sold by customer thru our Shop on Consignment. We will list them here and also on Canuckaudiomart's website. This will help the seller and help out the buyer as there is no tax applied on consignment gear. Consignment Sales are Cash only. If you feel this can help you sell some gear please feel free to call and ask how we can help. Consignment fees vary depending on item left for Sale.
 Consignment Sales-Cash Only-
Consignment Gear for Sale
---