Astell & Kern

IN-STOCK MODELS REDUCED- NEW AND OPEN STOCK AVAILABLE.
SALE limited to stock on Hand.
Buy Now
The
Astell&Kern
is the ultimate portable Hi-Fi audio system.
The Astell&Kern is the ultimate portable high-fidelity audio system capable of playing Mastering Quality Sound (MQS) from music mastering studios. MQS refers to all of the high resolution digital music recording studio formats up to 24-bit/ 44 – 192kHz. MQS delivers vast amounts of better music experience because MQS delivers 6.5 times of the detailed information in the same track.
Studio Mastering Sound(MQS)-Clearance on AK240+ AK120
AK240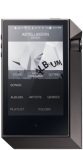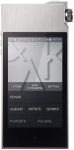 AK120's Next-Gen Evolution Gen 2
Emotion and Pleasure: AK120 2nd Gen.
AK240 The Ultimate- both a balanced output and native DSD playback through the Dual DAC setup.
Now with the AK240, we can dare say that we have gotten "that much closer" to the sound quality of the original recording.
32-bit 384 kHz
Bit-to-bit Playback-Native DSD-ParametricEQ-200fs VCXOReference Clock-AK Connect-Pressure-sensitive
Metal Touch-Metal Body(Duralumin)-External AMP

 New model AK JR
WAV, FLAC, WMA, MP3, OGG, APE(Normal, High, Fast), AAC, ALAC, AIFF, DFF, DSF
FLAC, WAV, ALAC, AIFF : 8kHz ~ 192kHz (8/16/24bits per Sample)
/ DSD : DSD64 (1bit 2.8MHz), Stereo (DSD to PCM)
---