Trade Show- HiEnd in Germany 2015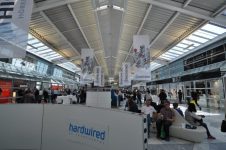 Off to the High End audio show in Munich to catch up on New models and perhaps new products.
It is a great show that I always look forward to attending. I hope to come back with a good photo album to share with you.
In the past I have seen and experienced sound from electronics we do not see on this side of the World. The Design style and fit and finish of products which are very impressive. An example of this are some of the products we currently carry from Denmark and other parts of the world. Plus, I get to meet up with industry people that I only get to see but once a year and connect with News of what's coming and also what I should be looking for in the near future. Perhaps some exciting products for you, our customers, to also see and hear.
Angie
---